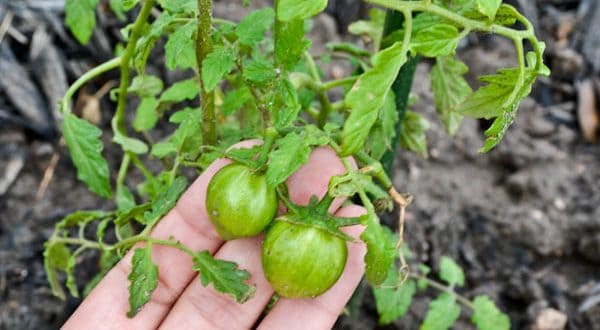 Gardening in Colorado / Lessons Learned – peace. love. quinoa
Jun 08
Gardening is a new experience every year. I have gardened in an urban backyard, the city of Chicago, way out in the middle-of-nowhere Illinois, and in a few different urban settings here in Colorado. Each year and each location has offered different valuable lessons.
I have learned to embrace "bugs" as they play an essential role in maintaining a garden, and I've learned to share space with them. I have learned more about bees and why it's important to protect them. And while I embrace most of the little buggers in the garden, I have learned that some of them can be a real pain in the ass (how about that wasp building a nest in my garden shed right now!)
I have learned where to purchase the highest quality starter-plants and how to properly plant them in the ground. 
I flirted with the idea of having indoor plants and renting a community garden space – both of which I realized aren't for me.
Last year, I put a LOT of vegetable, herbs, and flowers in the ground because I had a lot of space to work with. Most everything grew well except for the cruciferous vegetables that were plagued with aphids. I never was able to harvest any of the broccoli, cauliflower, or kale that I planted. The 13 tomato plants all thrived until one plagued with aphids. Because the tomato plants were planted close together, the aphids spread from one plant to another quicker than a forest fire on a dry day.
This year, I am gardening in a brand new space at my new house. The yard is huge but the space is not ideal for gardening – there is too much sun in most of the yard (which could scorch the plants) and too much shade in the other areas. An existing succulent garden came with the purchase of my home, which is something I had very little knowledge on – I'm still learning. There are tree stumps that are unidentified,  mulch, rocks, grass, dirt – so many existing elements that I'm unfamiliar with and learning about. 
In Denver, I learned that it's typically safe to plant a garden after Mother's Day however the crazy, uncommon rain and hail this spring have already shortened our growing season.
The day after Mother's Day, I put a few baby starter plants in the ground, within hours they were attacked by the craziest hail storm I'd ever seen. There was no way we could have known that hail storm was coming, it caught everyone in Denver off-guard. While the little babies didn't die, they also didn't get any bigger. It's been a few weeks now since they've been in the ground, and we've had more rain and hail – I've actually had to stand in the pouring rain to cover the plants with pots to protect them from the hail on a few occasions.
I think two of the little babies aren't going to make it and I'm not positive the others will ever grow any bigger. (They are pictured in the two photos above this paragraph.)
While at a Foodie Fest a few weeks ago, I was given a few packets of carrot and radish seeds. I've never grown veggies from seeds and I decided now would be a better time than ever to give it a try. Within 2 weeks, I have radish leave sprouting (pictured below)! I'm not sure if I planted too many seeds, too little, or just the right amount, but I'll find out soon enough! 
I've never planted in a hanging box, but I have them available so I filled them with herbs. If there is anything in my garden that I am confident about, it's these herbs. I look forward to the gentle breeze delivering the various herby scents in to my home through open windows this summer.
Because my baby starter plants are not doing well, I went out and purchased larger, more expensive starter plants – a few already had fruit on them! From now on, I think this is the route I'll take considering I don't have a greenhouse, no consistent way to protect my plants, and the unpredictable weather pattern.
I'm curious to see how the various sizes of starters I put in the ground will all thrive.
Clearly, there are succulents that can grow in the ground, and there are succulents that should remain in pots. I learned that very quickly. As you can see in these photos, one of my succulent plants has started rotting because of all the moisture and rain. I have dug it up and put it in a pot – There is a 50/50 chance it will survive and re-generate. Succulents don't like being covered in dirt, but it's been unavoidable with all of the rain. I go out to the garden after each thunderstorm and clean the fragile plants off. MOST of the succulents are doing ok, it's these 2 that I'm unsure of.
While I'd like to say I'm off to a good start, reality is that it's been rocky. However, I'm not discouraged, I'm having fun, AND I'm learning something new every day.
Wish me luck, my friends!!
If you'd like to track my progress, follow me on Instagram where I post photos daily and/or subscribe to my weekly newsletter!
Tagged with → aphids • Colorado • garden • gardening • green thumb • succulents 
Love
Crista
a Restorative Mushroom Veggie Broth Being a Triathlete on Race Day: Triathlon Preparation