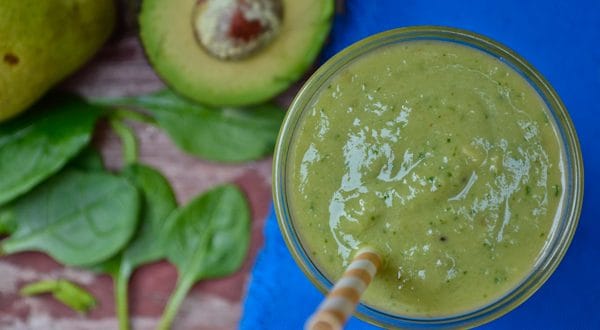 Green Smoothie Series: Avocado Pear – peace. love. quinoa
Mar 11
The first Green Smoothie I made for my Green Smoothie Series is the Avocado Pear. What I like about this smoothie was the creamy texture and mild but sweet flavor. 
The ingredients for this smoothie are as follows: 
1 avocado
1 pear
1 kiwi
a handful of spinach
 squirt of honey
a handful of ice (4-5 cubes)
approx 3/4 cup coconut water
To make this smoothie, put the coconut water and spinach in the blender first and puree the spinach THEN add all of the other ingredients and blend until smooth and creamy. 
You should probably drink this immediately but if you don't, you can store the remainder in the refrigerator for a few hours and re-blend when you are ready to drink. 
Tagged with → green • healthy • plant-based • raw • recipe • smoothie • vegan 
Love
Crista
Green Smoothie Series Green Smoothie Series: Strawberry Spinach Kiwi