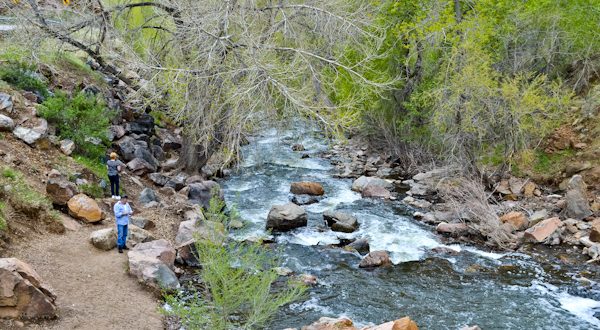 Waterfalls in Colorado!!! – peace. love. quinoa
May 16
I could tell you a million things that I love about Colorado – well, how about just a few? Mountains, mountain men, Red Rocks, mild weather, accessible rock climbing, snow sports, fun stuff, more fun stuff, everyone here is super laid back, and…. there are WATERFALLS. Seriously, do I live in paradise? How GORGEOUS are these waterfalls that we accidentally stumbled upon while cruising up the mountain??
We didn't stop for long…. but long enough to breathe in the crisp mountain air and experience the pure river water. 
Mom caught me taking a selfie right there with the falls… I was so happy at that moment…..
and overwhelmingly obsessed with my Colorado life….
Tagged with → Colorado • Evergreen • Mountain • mountains • spring • travel • waterfall • waterfalls 
Love
Crista
Red Rocks // Morrison, CO – in photos Mountains // Snow // Breckenridge