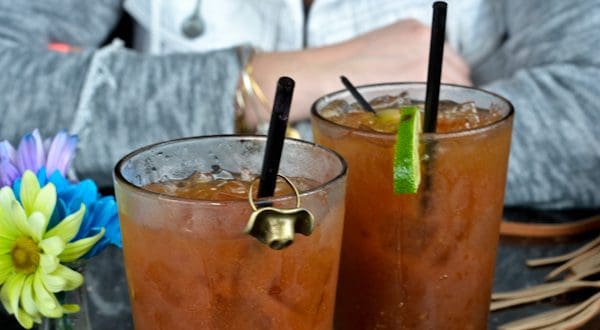 Good Eats in Nashville (veg-friendly!!) – peace. love. quinoa
Apr 27
People assume that I love Nashville for one reason and one reason only: country music, however there are so many thins to love about Nashville besides the country music scene. I've had good luck shopping in Nashville (boots, jewelry, fringe vests, dresses, etc… SO MANY GOOD THINGS!!) but I'm also obsessed with the culinary scene in Nashville. In fact, one of the reasons that I can't wait to get back to Nash is to visit more restaurants that sit on my bucket list. For example, I am obsessed with Catbird Seat but haven't been able to get reservations – it's complicated but I'm determined. I won't stop going to Nashville until I get in.
Nashville is one of the fastest growing cities in the USA right now (who would have known) and it is THE place to be if you are gastronomically inclined.  
 Whiskey Kitchen very quickly became one of my favorite restaurants in Nashville. I've been there every time I've been to Nashville, in fact I've gone twice on a few trips. Whiskey Kitchen is not far from downtown, and it's easy to get to ($6-10 cab ride from downtown). The menu and food quality at Whiskey Kitchen is far superior to the restaurants on Broadway. Oh, and the outdoor patio doesn't suck either. 
In a town famous for hot chicken and southern fried flesh, Wild Cow is serving up delicious vegan fare in East Nashville, not far from downtown. I've had several good meals at Wild Cow, both lunch/brunch and dinner. If you have the idea in your head that Nashville is not a vegan-friendly city, one meal at the Wild Cow will prove you wrong. 
Dubbed the "best thing in Nashville since Country Music," Mas Tacos is obsessed over by  many Nashville locals but overlooked by tourists. So take my word for it, if you're in Nash, visit Mas Tacos, Por Favor, por favor – even if it seems to be out of the way. It's worth it if you appreciate damn good food. Oh, and order the Fried Avocado Taco, Horchata, and Plantains, por favor.
The Stone Fox is an adorable/quirky/eclectic music venue that serves "bar food" with a homespun twist. A little out of the way in West Nashville, Stone Fox is definitely worth the trek out for a damn good brunch or for dinner & drinks (& live music). This place will serve you homemade grub and make you feel at home so plan to stick around for a while on your visit, you probably won't want to leave. After what may have been the biggest brunch I've ever had, I stuck around for 2 drinks at the bar after my meal. I'm not sure why I even left because I didn't want to. Oh, and the Stone Fox is without a doubt vegan-friendly.
Husk isn't the type of place that you stumble upon on accident. If you find yourself at Husk, your trip was designed intentionally with a purpose. Husk is coveted by many locals and often times only visited on "special occasion". Husk is a pretentious and well-respected restaurant. A celebration of southern food, the menu is well planned and changes daily. I made the mistake of walking in to Husk in my "honky-tonk gear" and I'll never do that again. If you are visiting Husk, make a reservation and dress appropriately. Oh, and if you question whether or not you should or shouldn't visit Husk, the answer is yes. You might as well call and get reservations now. 
My buddy Jack recently started selling his smoked cheesecakes after they became popular among many of his friends and acquaintances. Si's Scrumptious Delights aka Jack's smoked cheesecakes are available in the Nashville area and are made-to-order. If I lived in Nashville, I'd probably order at least one cheesecake every week. If you live in the area, you should probably call Jack immediately – I hear he can hook up a heart-shaped cheesecake around Valentines Day and he's willing to cater your event. Oh, and he's a wine connoisseur so he can hook you up with a pairing.
On accident, I found vegan ice cream at Pied Piper in East Nash which I got to eat on their big porch after a long day of shopping. At an given time, Pied Piper has more than 24 flavors available, and they are delectable – atypical flavors like Avid Avocado, Basil Tomatillo Overdrive, and Aroma-therapy, you will want to try every single flavor in the case before making your final selection. 
Although I've never actually been to Khan's Desserts (do they even have a store front?), I've eaten several of their desserts at two different local veg restaurants, Wild Cow and Sunflower Cafe. Can I just say that Khan's makes the Best Vegan Cupcakes EVERRRRR? I would know because I've tried them at least five times. I see there are 10-11 places around Nash that serve Khan's desserts so they aren't hard to get a hold of. You better, to see if I'm right….
A few other places I've enjoyed and are worth visiting in Nashville include: the Sunflower Cafe (vegan), Pub 5 (the ONLY restaurant I'll eat at downtown), Jeni's Ice Cream (duh), and the Wrappers Delight Food Truck. Oh, and I like stopping in to the Turnip Truck for organic grocery items and drinks.
Tagged with → culinary • gastronomical • Nashville • restaurant • round-up • scene • vegan • vegetarian 
Love
Crista
Roasted Carrot Fries with Garlic Ketchup Oatmeal in a Jar