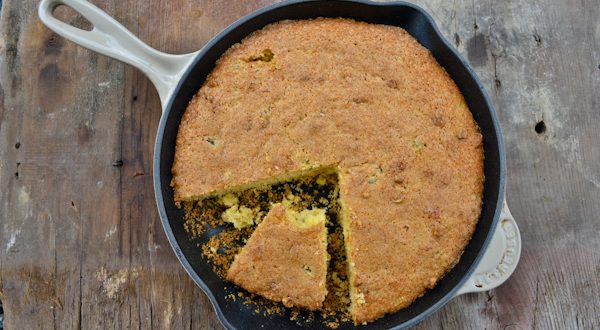 craving cornbread – peace. love. quinoa
Mar 01
brrr.
it's freezing cold outside AGAIN. and it's snowing.
i've spent the day in front of the fireplace, curled up under the blankets.
i've been obsessed with cornbread for the last few weeks. sounds funny i know but it's so filling & comforting. i've literally made 3-4 boxes of it and eaten it all. i can't stop.
i know i've mentioned before that Trader Joe's makes my all-time favorite cornbread. i've tried several different mixes and i've even tried making it homemade but Trader Joe's still wins. Trader Joe's JUST opened their first stores in Denver on Feb. 14 and i've already been there several times, purchasing cornbread mix every time……
maybe this post is a celebration of Trader Joe's opening up in Colorado, maybe this post is a celebration of yummy cornbread & comfort food. maybe… it's a little bit of both.
my favorite way to make this cornbread:
Sweet Jalapeño Cornbread
i recently made this chili that i've been eating with my cornbread: 
Red Quinoa Sweet Potato Chili
i think Black Eyed Peas would pair well with my cornbread as well….
Tagged with → Colorado • cornbread • Denver • Trader Joes • vegetarian 
Love
Crista
Dark Chocolate Avocado Truffles