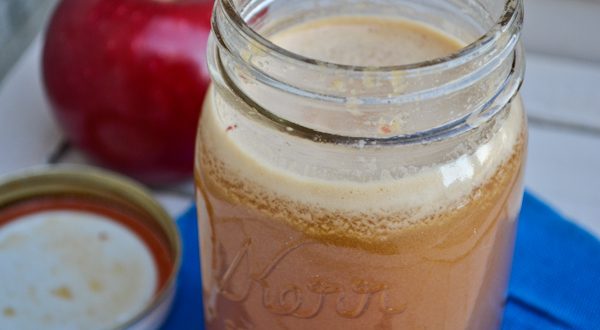 Honeycrisp Apple Juice – peace. love. quinoa
Nov 19
One of my favorite fruits to eat are Honeycrisp Apples, there is something about the firm texture of the apple that makes it desirable to bite in to and each bite is bursting with a sweet, tart flavor. Every time I bite in to a Honeycrisp, it feels like a special occasion. Satisfaction.
On a recent trip to Whole Foods, I purchased a bottle of fresh-squeezed Honeycrisp apple juice and it was to die for! I had never thought to juice Honeycrisp apples ONLY to make a juice! It was super sweet, and indulgent. I had to have more so I decided to make some at home. I juiced 3-4 Honeycrisps, which made enough juice for one large serving that I kept all for myself. It's not a "cheap" juice to make, but it's WORTH IT!! 
FUN FACT: Honeycrisp Apples were developed and released in Minnesota in 1991, and I first started eating Honeycrisp apples when I lived in Minnesota 7-8 years ago! I never paid much attention to the fact that I was first introduced to them in the region that produces them. They have recently become very popular and are easy to find throughout the entire country.
Tagged with → Apple • applejuice • drinks • food • fruit • gluten-free • healthy • honeycrisp • live • paleo • PLQ favorites • raw • raw foods • recipe • sweets • vegan • vegetarian 
Love
Crista
Virtual Vegan Potluck: Apple Parsnip MashBananas Foster Oatmeal: Breakfast or Dessert?