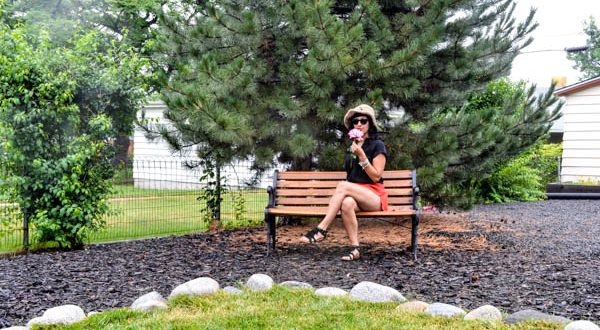 Step Into Crista's Garden Space on the Brooklyn Farm Girl blog – peace. love. quinoa
Jul 17
My garden. My outdoor sanctuary. I've blogged about it a time or two.
This gardening season has been slow and daunting thus far. Too much rain,not enough rain. Too hot, not hot enough. Unfamiliar spaces, unfamiliar plants, trial & error, all things that I've dealt with this year.
FINALLY, just recently, I'm making progress & I've got some beautiful photos to prove it. A bragging moment: my yard is the most eye-catching on the block and I'm totally flaunting it.
My new friend Pam, The Brooklyn Farm Girl interviewed me and featured my beautiful sanctuary on her blog today, I'm excited to share it with you all. Click through to read the full interview and to see more photos of my garden space!!