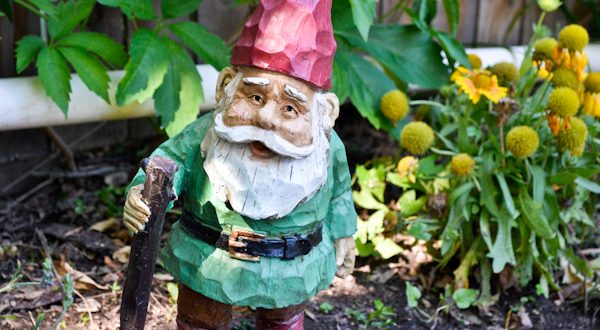 How Does Your Garden Grow? – peace. love. quinoa
Jun 21
Gardening is a ton of fun. (well, that is until it's time to pull weeds…)
Choosing what you will grow and designing your garden space is exciting. There are herbs and veggies I look for every year and then I always try to get something new in my garden that I've never grown before. Every year, I learn something new and every year is a completely different gardening experience than the last.
Once you've got seeds in the ground or starter plants planted, gardening becomes a "hurry-up-and-wait" game. I go to the gardens on a daily basis to see if anything is different than the day before. It doesn't happen quickly at first (especially when the rainy weather keeps spitting hail on the poor little baby plants) but eventually there comes a time when you've got more fruits, veggies, and herbs than you know what to do with.
During one of my visits to the garden this week, I spotted a few peppers and a tomato sprouting – that first sighting can definitely account for one of the most exciting moments in gardening – it validates the hard work you've put in!! Even though you knew the plants would sprout and grow, you have to see it to really believe it. So, I did a little photo shoot for the very first crops manifesting. I took photos of the gorgeous flowers growing as well, this IS my first year growing flowers you know….
I am in disbelief at how many little peppers this little plant has already grown. We're going to be swimming in peppers this year. (yay!) 
AND I can't get over how stinking adorable this little bell pepper it.
Meet: Jerome the Gnome.
This little cauliflower head is dirty because it got pounded with rain, hail, and flying dirt. Regardless, it's strong & sturdy.
Oh, and this strawberry. We've only got one right now but I'm for sure we'll have more.
Every where I turn in Colorado, I see beautiful purple flowers. A garden wouldn't be a proper garden without them here in CO. 
There is the first of many, many, many tomatoes!!!! 
Tagged with → flowers • fruit • garden • gnome • organic • Plant • plants • vegetable 
Love
Crista
a view of Steamboat Springs, CO at 9,000 feet Thyme Tea