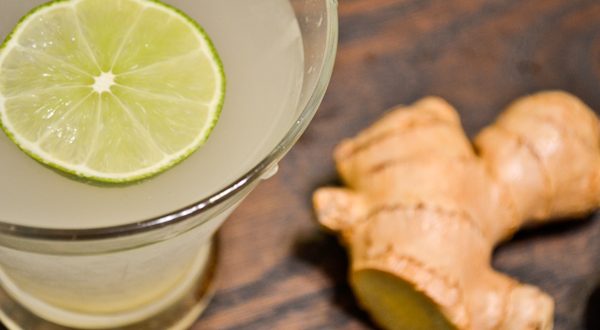 because summer is not over YET: a coconut ginger drink – peace. love. quinoa
Sep 08
 Coconut Water has long been a popular drink in the tropics, places like India, Southeast Asia, and the Caribbean.
In recent years, there has been a huge upswing in the consumption of coconut water, it has been marketed as a natural energy or sports drink and has been sold to many yogis and fitness fanatics. I doubt you can walk in to a gym or a yoga studio without seeing a bottle of coconut water for sale. Like the sports drinks out there on the market, coconut water contains all 5 essential electrolytes: potassium, magnesium, calcium, sodium, & phosphorus.
Coconut water is low in fat, low in sugar, aids in digestion, and has anti-viral/anti-fungal properties. It is refreshing to drink and happens to be one of the purest liquids known to man. Coconut water is alkalizing to your body, helping to maintain health and balance.
There are a few different companies producing coconut water in a box or a bottle for quick & easy consumption, but packaged coconut water is pasteurized. If you are going to drink coconut water, I recommend you extract the liquid directly from the coconut. The second best option is
Harmless Harvest 100% Raw & Organic Coconut Water.
 You will taste more flavor when the coconut water comes from a fresh coconut versus a box or container.
Print
a coconut ginger drink
Author: peace. love. quinoa
Ingredients
young coconut
1 teaspoon ginger root peeled
1 fresh lime quartered
Instructions
Chop open your coconut, using a chef's knife. Strike the top of the coconut, creating a square on top. Keep doing this until you have cracked the top. Peel the top of the coconut off.
Pour the coconut water into a glass or a bowl.
After your ginger is peeled, juice it and add it to the coconut water. If you do not have access to a juicer, you can squeeze the ginger in a garlic press. The garlic press will produce juice and finely minced ginger, both can be added to your drink.
Transfer your coconut water and ginger in to a drinking glass. Squeeze the juice of one or two lime quadrants.
Serve chilled or at room temperature.
Notes
Optional: you can scrape out the meat of the coconut with a spoon and use it in your drink, or you can just eat it.
3.2.2265
BONUS: 10 Reasons to Eat Ginger:
promotes the elimination of intestinal gas
prevents symptoms of motion sickness
reduce nausea & vomiting associated with pregnancy
migraine relief
menstrual cramp relief
natural treatment for the common cold and the flu
boosts the immune system
decrease cholesterol
relieves stress
encourages normal blood circulation
Because summer is not over YET. 
Tagged with → coconut • drink • ginger • health • hydrate • nutrition • recipe • sports • summer • vegan • water 
Love
Crista
summer lovin …. happened so fast edamame