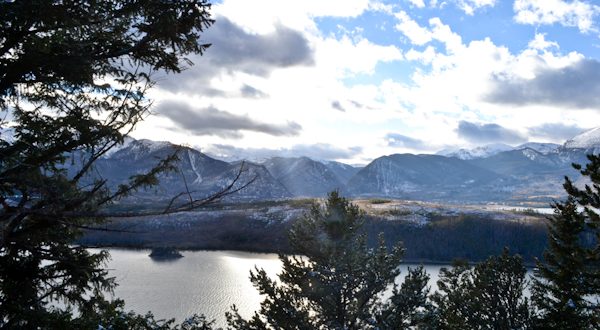 So many reasons I will never regret moving to Colorado – peace. love. quinoa
Nov 12
A few days ago, I got an e-mail explaining the final steps of my home purchase – that's right, I'M BUYING A HOME. In Colorado. I thought I'd NEVER buy a home simply because up until this point I was never satisfied enough to plant roots. BUT, this is Colorado. Home. It's good here. I think I was sent here to stay for a very long time. Shit is about to get real.
When I loved in Chicago, I was in a hurry to get things done, oh I rushed and rushed until life was no fun.
(("all I really wanna do is live and die, but I'm in a hurry and don't know why")) 
Yeah, it's a song. you probably know it. Relatable to my life prior to my CO move. 
Colorado has taught me to slow down and enjoy life.
Everyone asks (jokingly) if I moved to Colorado because of legalized marijuana… which is weird because I've had never wanted anything to do with it my entire life. When people ask me that silly questions, I tell them "No, I moved to Colorado because it's socially acceptable to drive a Subaru there." They get all confused and shut up then. 
My new home is further west of where I currently live, near the Highlands area which means easier (than ever) access to the MOUNTAINS !! Literally, a 20 minute drive puts me in the foothill. Yeeeeeeeeah babyyyyyy!!!
On top of that, Red Rocks amphitheater is only 25 minutes away. Do you know about Red Rocks? It's incredible – it's a musicians DREAM to play there. And it's my dream to see all of my favorite musicians there ((which is coming true)). During the day, the amphitheater is an outdoor gym – I can hardly keep up with the fitness fanatics in Colorado, but it sure is inspiring to watch them all. Walking up the steps to the amphitheater still takes my breath away (I'll blame it on the altitude).
Oh, and – Yoga On The Rocks at Red Rocks – 
Beet Box is the very first vegan restaurant cafe/restaurant and I wasn't mad about it. Do you see that cinnamon roll? Served with a side of buttercream frosting, and I'm sitting on Cloud 9. I don't go to Beet Box often enough, I need to get there again soon. Very soon.
Luckily I met an awesome guy in Colorado (boyfriend!), he took me to Steamboat Springs to fall in l-o-v-e. We didn't take many photos during that trip because we were busy relaxing, napping, and bathing in the hot springs. As a bonus, Jason Aldean & Luke Bryan own a restaurant in the Springs that we (OF COURSE) went to for some pre-dinner moonshine. Couldn't eat dinner there, steakhouse (idk).
That same awesome guy rode took a trip to Glenwood Springs with my dad & I. We didn't do much, besides enjoy the mountains and hike Hanging Lake. You see, living in Colorado is cool because you can take a "vacation" in your own backyard – in 3 hours, I can be in a location where people spend their life savings to vacation at.
Near Glenwood Springs is a little town called Palisade. In Palisade, there are several wineries, vineyards, and fruit trees. Some of the best peaches I've ever had come from Palisade. I feel like no one knows about Palisade peaches besides Coloradans. All the more reason I feel lucky to be a Coloradan.
I got all of my starter plants for the garden at the Boulder Farmers Market this year. While the Boulder Farmers Market isn't the most amazing farmers market I've ever been to, it may be the most adorable. Plus, it's in Boulder, you couldn't ask for a better location.
Oh, in between Red Rocks i Morrison and this cute little mountain town called Evergreen, there are waterfalls rolling down the mountain. It's a pretty sweet little drive between the two towns. After hiking a trail at Red Rocks, my mom and I went up to Evergreen to visit a winery …(duh)…. When I talk about these waterfalls, I feel like I'm straight up bragging – I've never lived so close to a waterfall in my life.
Those are real, legit cowboys. On top of North Table Mountain. Seriously, cowboys. On horses. and a cute little dog. Oh, and that view. My life is complete.
I have a friend whose family visits Estes Park a few times a year, and they spend a pretty penny doing it. I get to drive to Estes Park whenever I feel like it. I can hike all day, have a few beers at a local brewery, and still be home in time for dinner. Oh, and I don't have to spend much money doing it. 
One of the coolest things I've ever done in my life is hike to 14,000 feet. It was not an easy task, however a satisfying one. On the way up, I told myself that I'd never volunteer to do such a thing again. After a few days of recovery, and reflection, I was anxious to do it again. There are 54 fourteeners in Colorado, and I'd love to climb them all (we'll see how that goes….) and if all goes well, I'd love to climb Mount Kilimanjaro some day….
I could give you a million more reasons why I love Colorado, I've even blogged about some of them but I'll stop here. I feel like I'm bragging. I can't help it, I'm smitten with my new life.
Tagged with → Colorado • Home • love • mountains • peace • travel • vacation 
Love
Crista
vegan PUMPKIN recipes!!! the Aftermath